PDF Studio
Description de PDF Studio
Un éditeur PDF complet pour réviser et baliser les documents PDF. Maintient une compatibilité totale avec la norme PDF. Windows, Mac et Linux.
Afficher moins
Qui utilise PDF Studio ?
PDF Studio est un éditeur PDF abordable et performant pour Windows, Mac et Linux.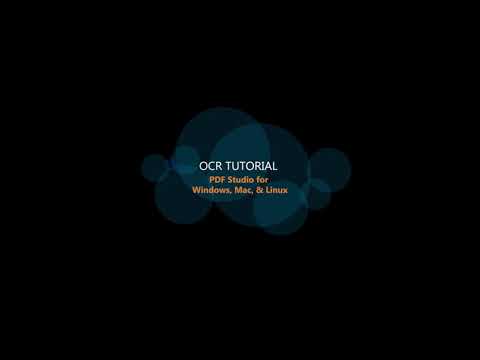 Vous hésitez à choisir PDF Studio ? Comparez-le à une autre option populaire
Indisponible dans votre pays
Version gratuite
Version d'essai gratuite
Version gratuite
Version d'essai gratuite
Pourquoi ce message s'affiche-t-il ?
Alternatives à PDF Studio
Nikolaos
Data Scientist (Grèce)
Utilisateur LinkedIn vérifié
Études de marché, 5 001-10 000 employés
Temps d'utilisation du logiciel : plus d'un an
One of the best pdf editors for Linux
Commentaires : In my company we need to use the same tools over different operating systems for security purposes and also for a universal approach to the solutions we provide. However, we have user machines running in windows and remote servers running Linux. As far as I know this is the best PDF solutions that runs smoothly across different OS platforms.
Avantages :
PDF Studio enables editing in Mac and most importantly Linux OS. It is much cheaper that Adobe Acrobat and has quality signing options. It has optical character recognition features even for non OCR documents.
Inconvénients :
I have never encountered any serious problems with PDF Studio and never wanted to do something that this editor couldn't do. In my opinion, what could be done differently is reduce the RAM and CPU consumption of this software.
Recherche, 2-10 employés
Temps d'utilisation du logiciel : plus de deux ans
Alternatives envisagées :
PDF Studio 2019- solid choice for Linux users, researchers, who want a cross-platform solution.
Commentaires : PDF Studio is reliable tool for annotating PDFs. It is fast, easy to use, has a good UI that allows users to switch between the tradition menu bar and a ribbon bar. I use it daily for reducing the size of PDFs and converting them to png image formats for distribution.
Avantages :
It is truly cross-platform- I used it on my Linux, Windows, and Apple systems without any problem. Its one of the few PDF editors for Linux. It's easy to use- the menu is well designed and its much easier to find the tools I need than Adobe Acrobat with its convoluted odd menu system. It has reliable OCR built into the software and good tools for optimizing PDFs (reducing size) and for saving as image files (jpeg, png, tiff, etc).
Inconvénients :
It cannot open dynamic XFA forms, but considering that most non-Adobe PDF editors can't read them, its not unusual. Dynamic XFA forms are uncommon PDF forms render drawing and layout information. Even Adobe products don't properly support them. Unfortunately, our office used these forms regularly.
John
Software Engineer (Zimbabwe)
Médias en ligne, 51-200 employés
Temps d'utilisation du logiciel : plus d'un an
Professional Top-notch PDF Studio
il y a 2 semaines
Nouveau
Commentaires : PDF Studio has become an integral part of our daily routine, enabling us to quickly and easily read all of the relevant data science notes. It has everything you need to read PDFs and Word documents before sending them off to be processed by other businesses. With its help, the drawings are annotated.
Avantages :
Create PDFs from Word documents, images, and scanned documents with the help of PDF Studio. In my experience using it on a regular basis, it is more than adequate for the PDF-related tasks you describe. Marking up your drawings is a breeze, and you can lock all comments so that nobody but you can make changes to them. In addition, the vault function is useful. This program can be accessed from any device with an internet connection, including phones, tablets, laptops, and even Whatsapp and email.
Inconvénients :
The only thing I don't like about it is that it doesn't come with every watermark header and footer needed for construction drawings. I've done a ton of work on this that PDF-XChange can't. We believe the prices are reasonable all around.
Services juridiques, Auto-entrepreneur
Temps d'utilisation du logiciel : 6 à 12 mois
Source : SoftwareAdvice
Many useful features, but outdated interface, bulky and slow app, not worth it
Commentaires : They didn't upgrade my licence regardless these problems.
Will use it for appending pages, but that's the only thing I might need it. Otherwise built-in MacOS Preview and Foxit does all the rest even better!
Avantages :
Many useful features, price (one time payment and relatively low)
Inconvénients :
Outdated design. Not very user friendly implementation. Renders every page of a multipage documents one by one - for up to 1-2 seconds each!! And even after rendering, doesn't load into RAM properly, so when you going back to it, it rerenders! Absolutely impossible to work like that. Switched to a free and better tool (Foxit). It happens to a 100 pages document (around 200 mb) on a Intel 9 Windows 10 machine, as well as on M1 Macbook Pro... No feature for table of contents that would be recognised in other readers.
Rui
photographer director (Portugal)
Photographie, Auto-entrepreneur
Temps d'utilisation du logiciel : 1 à 5 mois
PDF Studio my expirience
Commentaires : I've been a Designer for the past 20 years and I never thought I would find a product that would make my life easier. PDF Studio is an amazing tool that has cut down on design time by 60%. It's so intuitive and easy to use that anyone could manage it without difficulty. It's my favorite tool of all time.
Avantages :
PDF Studio is a great software if you don't have much knowledge of the language and what it can do. What I loved most about this software is that it's super simple to use and has a variety of functions which will make you wonder why you've been using word all these years.
Inconvénients :
I am a designer and use PDF Studio on a daily basis. The interface is complicated and it takes time to learn it. I don't like that the features are not easy to find within the software itself.